Led Lights Bring
- Dec 14, 2016 -
classification
Leds with conventional article is divided into flexible LED lamp belt and LED hard light two kinds, but the general also contains with wire connection LED the old-fashioned light belt, such as flat three line 4.3 W/m, four flat line 6.48 W/m, flat five line 8.64 W/m lamp tape, etc.
Scope of application
Article LED lights belt, LED lights have been widely used in furniture, car, advertising, lighting, ship industry, etc.
Characteristics of the
1, hard, could crimp like a walkie-talkie.

2, can be cut and delay.
3, the light bulb is completely coated with pathways are flexible plastic, insulation, good waterproof function, use the insurance.
4, strong weather resistance.
5, not easy to break, use the full length.
6, and easy to manufacture modelling such as graphics and text; At present has been broad used is building, Bridges, approaches, garden, courtyard, strata, fruitless flower board, furniture, bus, lakes and underwater, posters, plaster and illuminate FenPai, logo, etc.
The structural parameters
The input voltage: 220 v
Working voltage: 12 v
Power: 13.2 W
Article lamp length: 1 m
Luminous flux output: 1040 lm
Color rendering index: 85
Light source: LED0.2 W * 66 PCS/m
Color temperature: 2700-7500 k
The appearance of the color: silver
Working temperature: - 20 ℃ ~ + 60 ℃
Working humidity: 10-90 rh
Prevent to get an electric shock level: Ⅱ class
Using the driver: using constant current drive, stable performance, safe and reliable
Light distribution types: 120 °
Light distribution methods: selected light source, the LED light color is better, concentrated light evenly, no noise, no shadow dark space
Connection mode: terminal links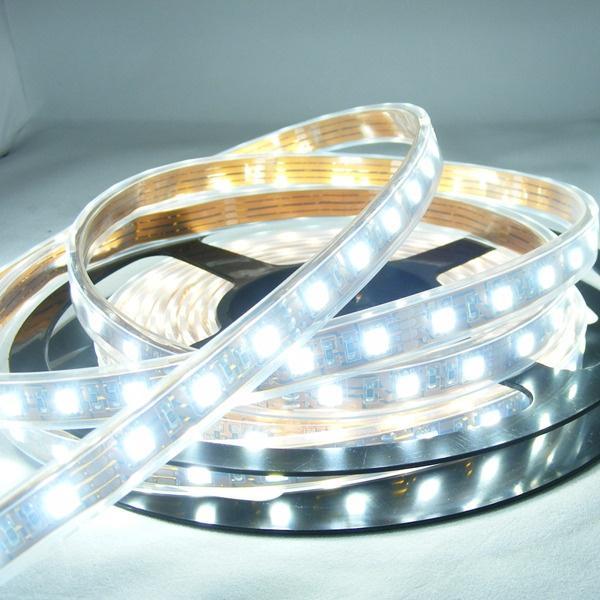 Related Products