The LED Crystal Magic Ball
- Jan 16, 2017 -
LED crystal magic ball is a LED as light source of the new technology innovation products. With acoustic model / 512 signal/master-slave since the program. Six DMX channels, through the dial code can walk and speed control. When the beam hit the walls around like a 150 w type glass ball lamp, with a low quantity of heat, low power consumption, long working hours, the advantages of long service life. Widely used in KTV rooms, lobby, suitable for use in disco party bars, clubs, bars and other places.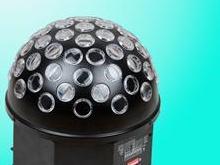 The LED crystal magic ball
LED crystal magic ball according to the case materials to points can be divided into: the iron shell chassis, this is the most common LED crystal magic ball, the base and the shell is composed of iron shell material, the shell back and forth with the motor rotation, thus forming the beam scanning effect. 2 it is plastic shell, the base and the shell is plastic material, shell does not rotate, the light source inside with the motor rotation. According to the light source type to points can be divided into: a 9 w, three 3 w, 6 3 w and other power range.
The LED crystal magic ball application trend
Function of a, the effect is more and more powerful, light beam, light source lamp bead amount and lamp bead colors. Two, the weight, reduce the cost of logistics and installation. Three, better application of pervious to light material, making higher brightness, pattern design and color clarity is higher and higher. Four, meet different using occasions, such as higher brightness bar hall, appearance, and KTV rooms are paid more attention to design and color effect.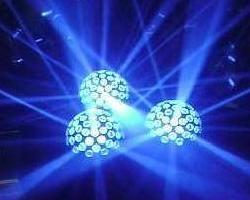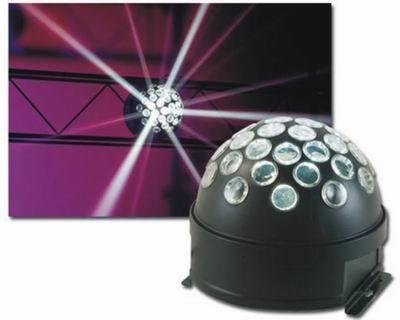 Related Products